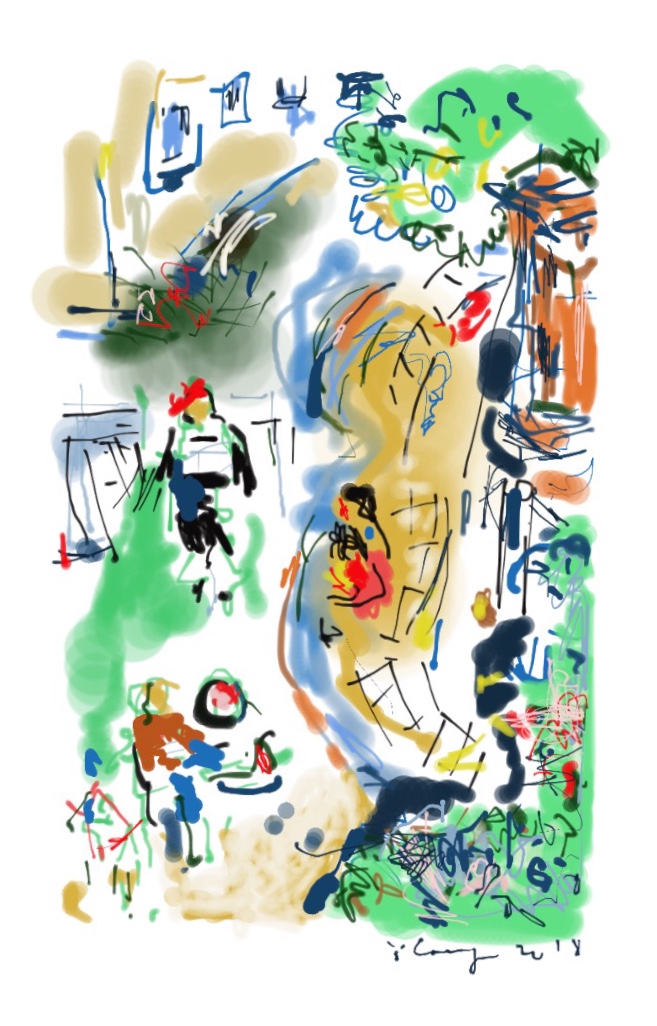 Mal wieder Zweifel ob und wie meine Freude am Leben,Lernen und Kunst in den social media einen Platz hat  .
Dagegen die Überzeugung, dass gerade die Kunst,  die die Menschen in ihrem Alltag sucht und findet, in den social media einen wichtigen Platz einnehmen sollte. (Und das ja in diesem unberechenbaren Chaos bereits tut)
Eine weitere Überzeugung ist es  die elektronische Welt als Herausforderung  , als künstlerischen Gestaltungsraum anzunehmen um  daraus Anregungen für die eigene künstlerische Entwicklung zu bekommen.
Mein Beitragsbild überschreitet diesen Katalog: das Erlebnis der Befreiung durch den leichten Strich; -das  Spiel der Kinder und Erzieher # innen als erkennbare Beziehungs-Strukturen beobachten; –die Lebendigkeit der Szene, die formale Interessen überlagert, und in den Hintergrund drängt.
English Summary 
I take the crisis of the social media as a chance to fix the position of art and improve and structure it. As an artist I do just creating and reflecting.